Timothy Richardson, MD
A native of California, Dr. Richardson is a magna cum laude graduate of Loyola Marymount University in Los Angeles, where he received a Bachelor of Science degree in Biology. He earned his Doctor of Medicine degree at Georgetown University School of Medicine in Washington, D.C. Dr. Richardson completed residencies in both internal medicine and dermatology at Loma Linda University Medical Center, and is board certified in both specialties. He then further pursued his interest in skin cancer by completing a fellowship training program in Mohs micrographic surgery and surgical reconstruction also at Loma Linda. He subsequently became a member of the Mohs College.
Dr. Richardson, named a top doctor every year over the past 11 years by Palm Springs Life Magazine, and is still one of only a few dermatologists in the Valley to receive such recognition.
Prior to pursuing private practice, Dr. Richardson was an Assistant Professor of Medicine at Loma Linda University Medical School. He is presently a member of many professional organizations including the American Academy of Dermatology, the American Society for Dermatologic Surgery, the American College of Mohs Micrographic Surgery and Cutaneous Oncology, and the California Society of Dermatology and Dermatologic Surgery.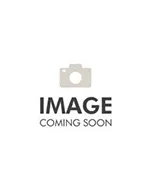 Moriah Barboza, CFNP
Moriah Barboza is a licensed and registered Nurse Practitioner, certified by the California Board of Registered Nursing. She is a member of the Dermatology Nurses' Association.
Born and raised in California, she graduated from Pacific Union College with a Bachelor of Science in Nursing and continued her education at Loma Linda University to earn her Master of Science degree in Nursing. She received her certification through the American Academy of Nurse Practitioners. Moriah joined Mirage Dermatology in 2010 as a nurse practitioner and has been an incredible asset to our practice. She is dedicated to providing high quality skin cancer care to our patients.